The Russian
Voice UK
Based in London, England. The Russian Voice UK connects clients with Russian voice-over artist and voice actor, Oleg Mirochnikov. With authenticity, professionalism, and versatility, Oleg provides voices for film, television, radio, audiobooks, corporate videos, video games, and more.
About Oleg
About Oleg Mirochnikov, Information, News, and Resume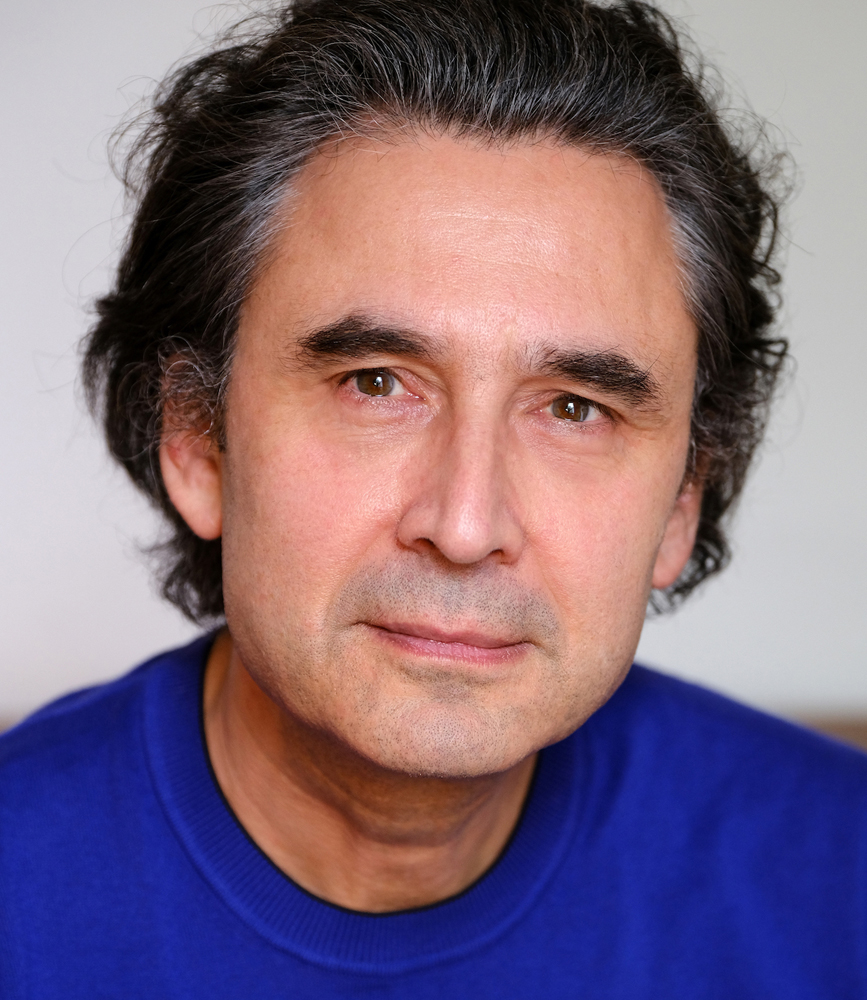 Oleg Mirochnikov is a Russian actor with a vast array of credits in films, television, radio, and theatre both in his native country and worldwide. He is based in London.

Oleg completed a four-year acting training in his native country, thus acquiring excellent skills across a wide range of vocal techniques and styles. Oleg has over 25 years of professional voice-over experience. As a voice-over artist and voice actor, he performed extensively across multiple platforms and high-profile projects throughout the UK and Europe. Oleg was the Russian voice behind Jetix and Cartoon Network for many years; the original voice of Artyom in the popular video game, Metro 2033; and the Russian narrator in such critically acclaimed documentaries such as Faberge: A Life of Its Own, and many more.

Oleg can provide authentic and unaccented Russian voices as well as English with a Russian accent. His versatile vocal skills encompass everything from authoritative and corporate to warm and mellow to dynamic, colourful and playful.
Download Resume
Latest News
May, 2021 — Oleg has just finished recording an audio guide for the iconic Hôtel de la Marine museum in Paris. Check out his Instagram for the latest updates!
November, 2020 — Oleg is celebrating 25 years as one of the leading Russian Voice-Over Artists in the UK. Thousands of hours behind the microphone, many wonderful gigs, and countless days inside the studio and on location have been an ultimate pleasure for Oleg.
Our Services
What Oleg Does — Specialisation and Other Voice Services
Business and Corporate
Voice for internal company presentations, training videos, product information, and more. Oleg's corporate clients as HP, CISCO, Nokia, VISA, Hyundai, IBM, Mobil Oil, Duracell, Qatar Airways, Lufthansa, Puma, Jacobs Coffee, Toyota, Range Rover, Hyundai, and Volvo.
01.
Games
Voice for video games: character and narration. Oleg has gained a cult-following due to his voice work for Metro 2033 and in such games as Battlefield: Bad Company 2, Rome: Total War., Hidden & Dangerous 2, Republic: The Revolution, and Half-Life 2.
02.
Post-Production
Oleg has an extensive experience in ADR and lip-sync. His work includes: The Debt, Dr Zhivago, Troy, Children of Men, Tinker/Tailor/Soldier/Spy, The Escapist, Walking the Dead, Defiance, Spooks, War and Peace, Strike Back, Vikings, and No Time To Die.
03.
Commercials and Promos
Oleg's work in this area includes: Egg Money, Nicorette, The Guardian, Xbox, among many others. He has delivered promos, trailers, and continuity in Russian for such clients as Disney, Jetix, Nickelodeon, Hallmark, Sci-Fi Channel, and Discovery.
04.
Radio and Audio Drama
Oleg voiced for Doctor Who: Singularity, various characters in The Shorthand of Emotion (BBC Radio 3), and the leading role of Mitya in Forty-Three, Fifty-Nine (BBC Radio 4).
05.
Audio Guides
Oleg provides voice for museum audio guides and narrations. His clients include: the British Musuem in London and Hôtel de la Marine Museum in Paris.
06.
Portfolio
A Selection of Oleg's most recent projects and past highlights
Oleg provides voiceover in Russian and in English for a vast variety of projects over the years. From film and televion to video games, from narration for corporate videos to commercials, from audiobooks to radio drama, Oleg deliver the best for his clients. Here is a selection of Oleg's recent and past projects.
View Oleg's Portfolio
Demos and Reels
A selection of demos from Oleg's receent projects and past highlights
Clients
Here are some of Oleg's clients